My Stories - Call for Submission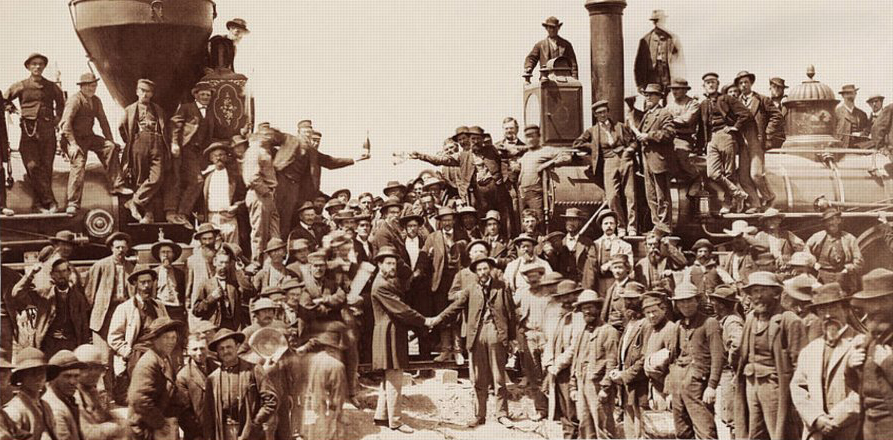 In 2019, Transcontinental Railroad turns 150. Its construction extended the new era of large-scale Chinese immigration to America. Unbeknownst to these Chinese laborers who ventured to this far-off, foreign land, their contributions were key to the construction of this monumental railroad.
A century and a half saw the shift in the global social, political and economic landscape that forever redefined the Chinese American experience and resulted in the explosion of the Chinese population and socio-economic growth in America.
To name a few important moments and events in hisotry over the last 150 years,
The U.S. passed and repealed the Chinese Exclusion Act
WWI and WWII began and ended
Social turmoils following the regime changes from Qing Dynasty to the Republic to the People's Republic
The yo-yoing of the mercurial Sino-American relationship
The explosion in the Chinese American population from tens of thousands to tens of millions
Supposed the average human generation is roughly 25 years; this would give rise to six generations in 150 years. It is truly remarkable that six generations of Chinese Americans have weathered, survived, excelled and grew on the American soil, which was at times antagonistic and toxic, filled with discrimination and inequality.
History is an account of humankind and humanity is a collection of countless stories of men and women. Regardless of the era, Chinese in America are connected by a treasure chest full of stories. Yet, the rightful claim to uncover, narrate and record the Chinese history in America should fall on shoulder and hands of each Chinese American and our children.
Founded in 1980, Museum of Chinese in America, MOCA, invites Chinese Americans to open your heart, pick up a pen (or open a computer) and tell your personal story. Whether it is painful, humiliating or blissful, it is truthful. Be it ordinary, adventurous or colorful, it still belongs to you and me. Once these stories are threaded, the result is a panoramic account of the Chinese American history.
Topic:Chinese American History - A Personal Story
Content: Chinese American history, family memories or personal interviews
Essay Length: Must not exceed 1,500 words
Language: Can be written in English or in Chinese
All essays must be the original work of the author who is submitting the essay
Deadline: September 30, 2019
Selected essays will be published on MoCA's official wechat site
All essays submitted will be archived in the MOCA database collection
Please submit essay via email to: mocaspike150@mocanyc.org. Subject line: "Essay Submission"
Every era in the America's history saw a Chinese American hero. In fact, each of us is our own hero. While history cannot be forgotten, it must also be recorded.
The history of the Chinese American is in your hand and on the tip of your pen. Let us raise up to the call of inking a new chapter in the Chinese American History.
**This project is made possible by the organization and contribution of our volunteers, Xin Yan and Luo Xin. Without them, MOCA could not have undertaken this daunting project and provided the scale of the editorial support. We are immensely grateful for their assistance.
2019 is the 150th anniversary of the completion of the Transcontinental Railroad. To commemorate the contribution of the Chinese laborer to this monumental railroad, Museum of Chinese in America (MOCA) has designated its 2019 TCS NYC Marathon event as MOCA Spike 150 – Running Forward With Our Stories! We encourage everyone to participate through 1) our national relay and 2) a story a day which consists of 150 Chinese American personal stories. We hope you will continue to follow and support us. Go tell your story. Reflect on the past; root in the present and embrace the future. Let us add to the American history, making it fuller and richer.
MOCA Spike 150 website
Support MOCA,Donate to MOCA Spike 150 Team